FOLLOW THE
"INNER FLOW"
In my INNER FLOW series I am using a limited colour pallet with a focus on composition and the energy of movement, bold lines and sculptural shapes. In a natural state of being that is self-fulfilling and constantly rejuvenating. Letting my inner feelings guide me.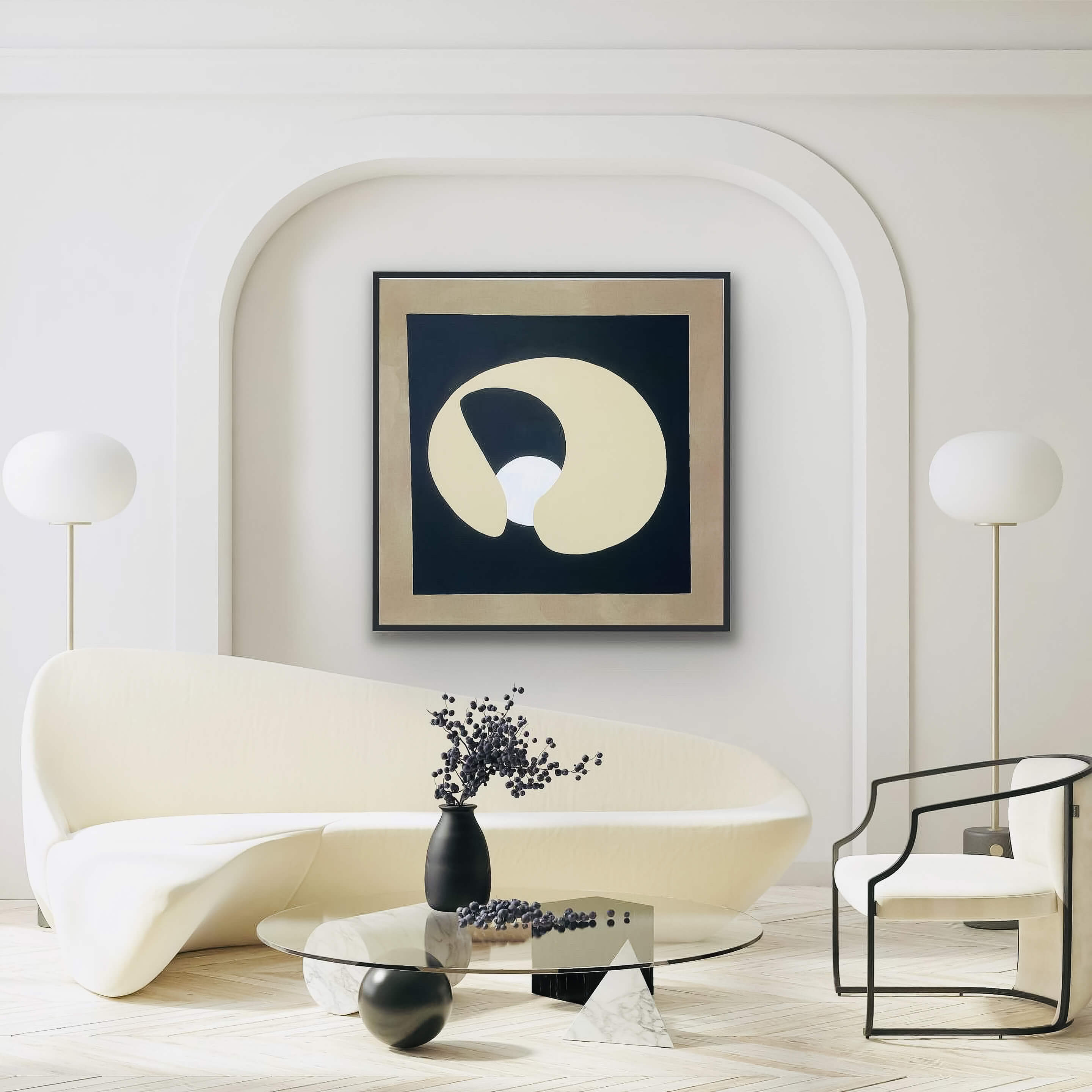 the
inspiration
Exploring and addressing the themes of distance, separation, belonging and the power of communities; using the visual language of shape and curves, whilst limiting the palette to enhance focus on the composition and energy. Visual poetry, story telling through layers of paint, subtle curves and angles create flow and tension - taking each viewer on their own journey.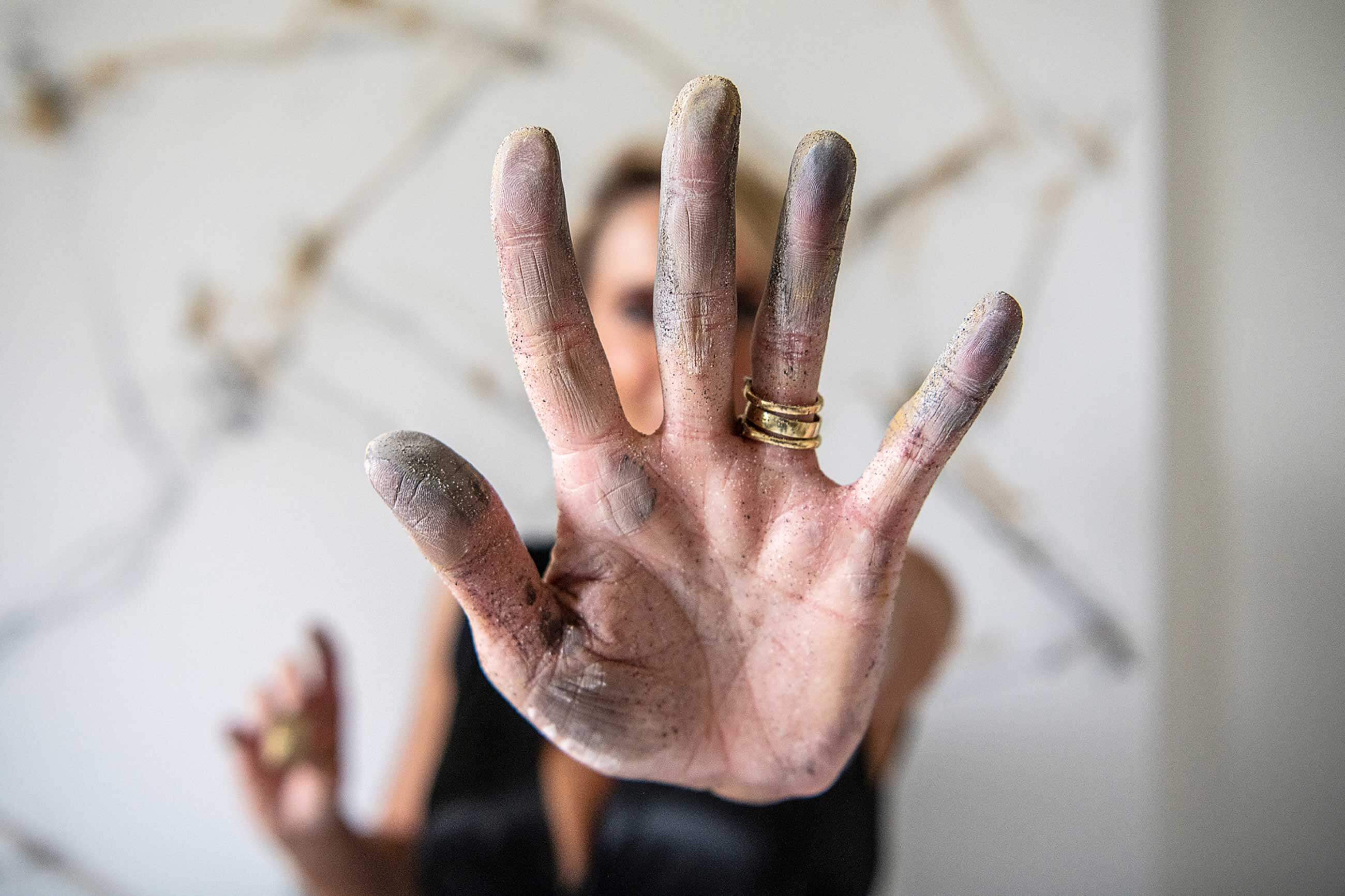 behind
THE ART
The first part of my process takes a long time. Whilst the initial sketch and vision pours out of my conscious and subconscious intuitively, the next part of the journey is to establish and continue a meaningful dialogue. This is when I start moving the lines and curves - erasing, adding and layering until I'm content with the final shape and ultimate conclusion. This completes the process of transmitting my thoughts and emotions onto a canvas. I find this approach very cathartic and cleansing.
Studio Process
In a conversation ....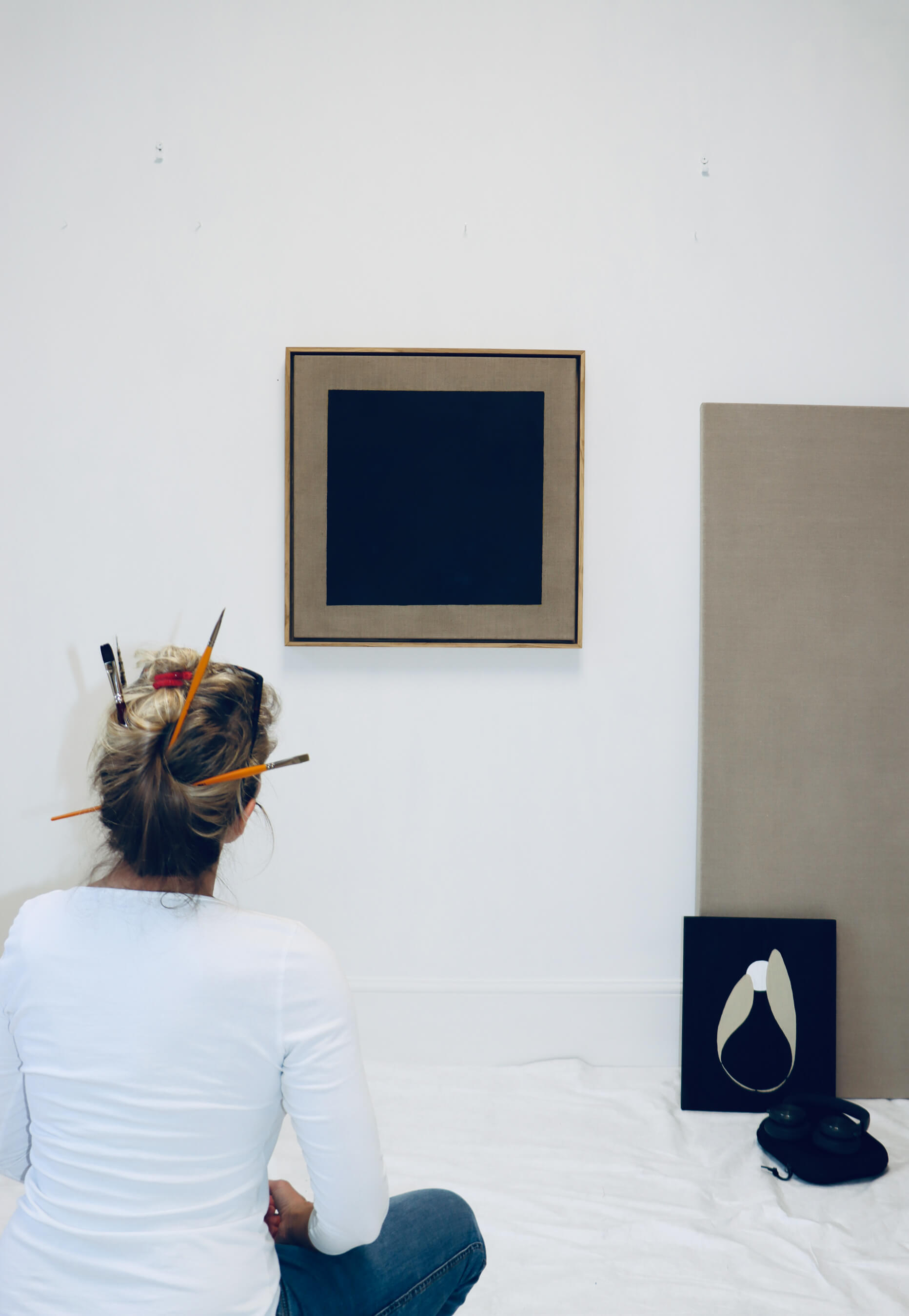 It Was Her Manner .....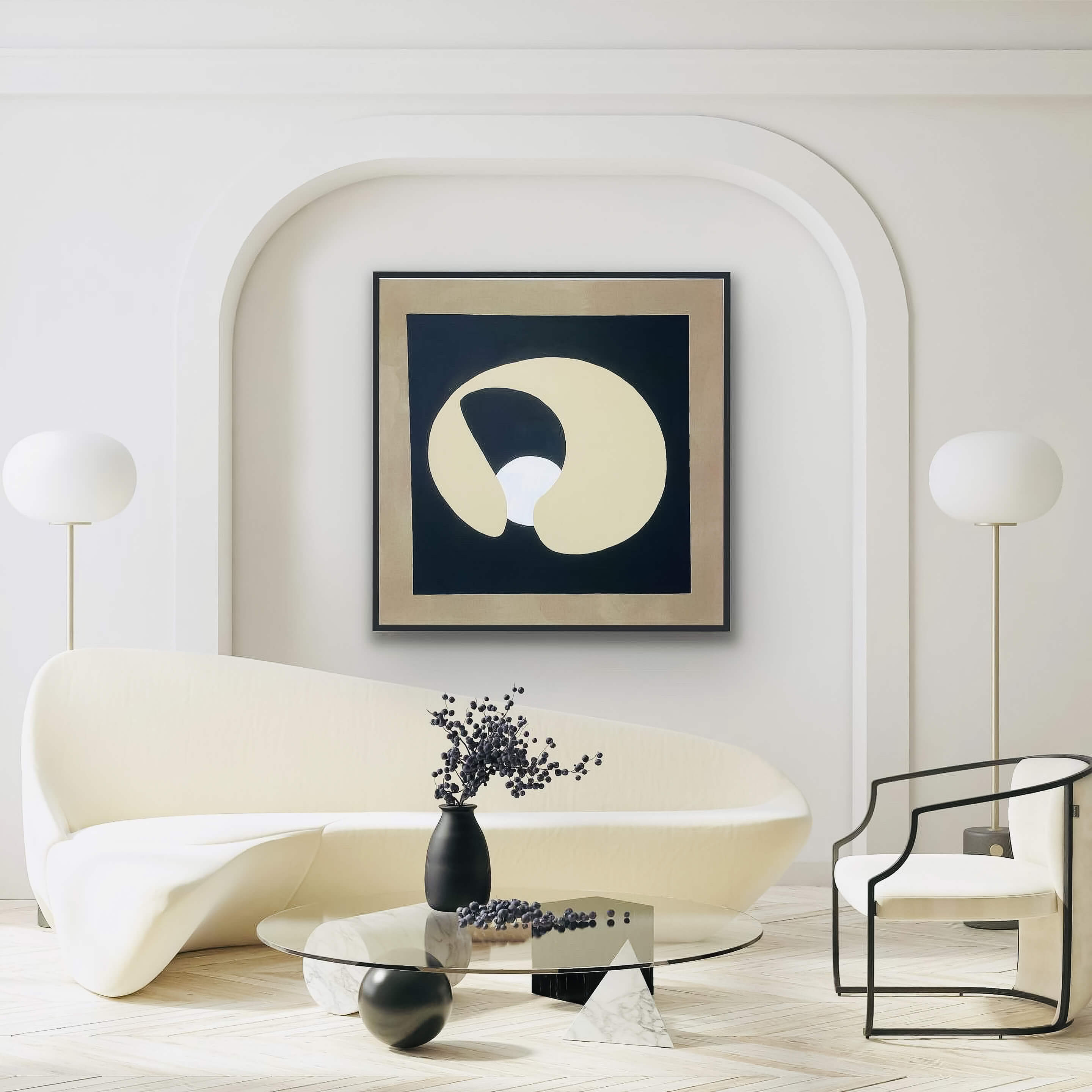 Black Swan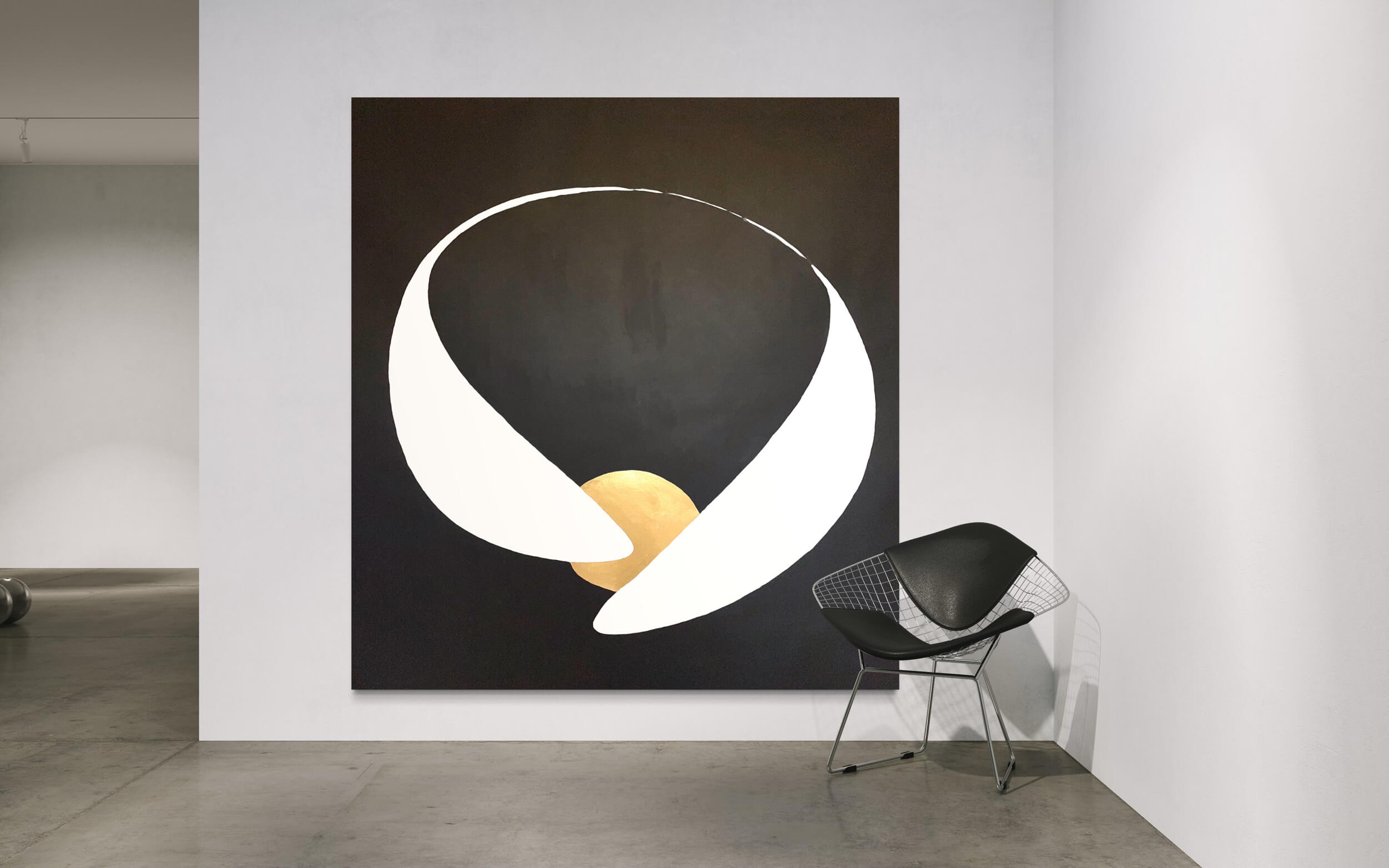 Earth Pigments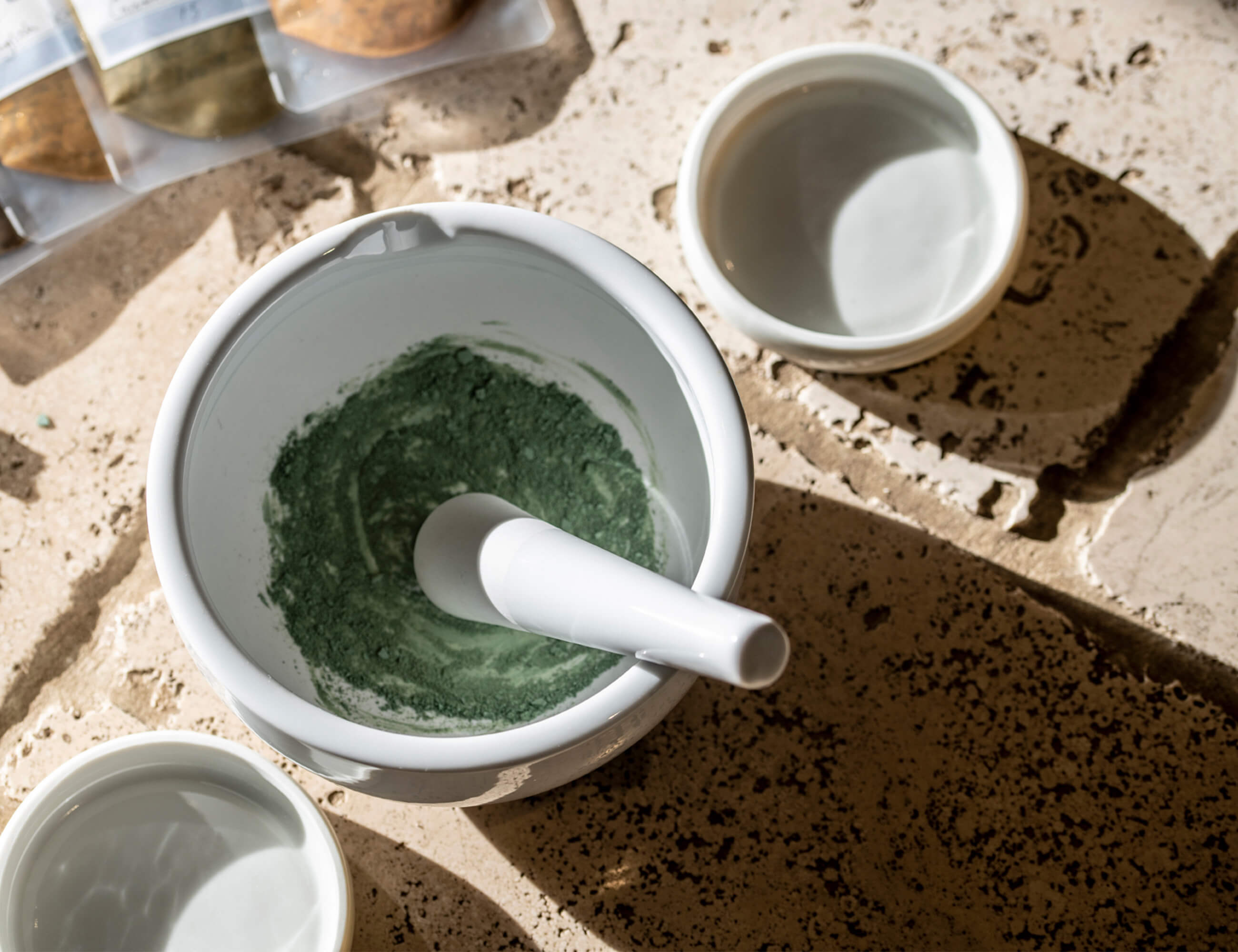 Sumi ink